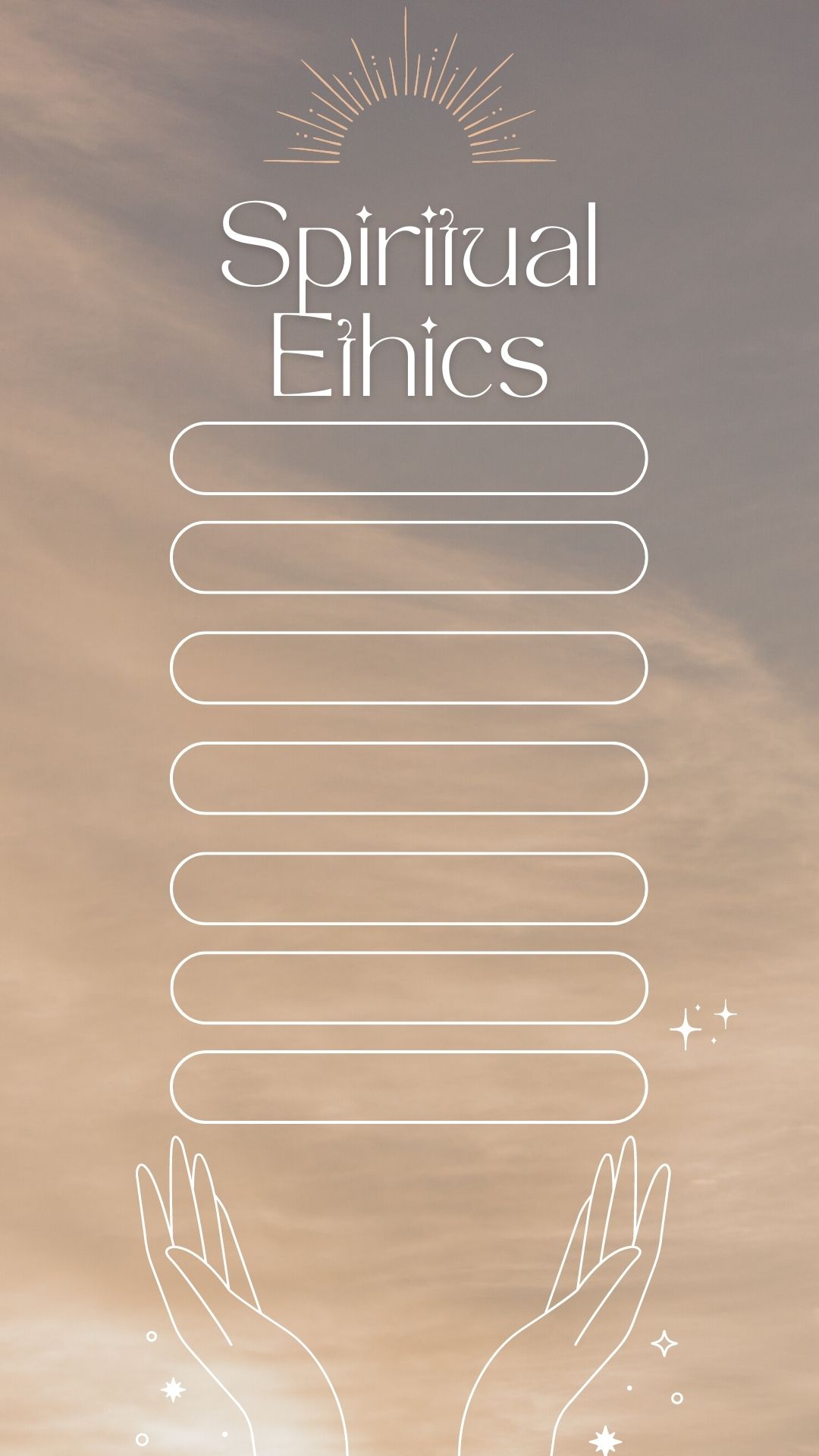 Spiritual and Energetic Ethics Course
This is an excellent course for anyone beginning their spiritual journey and can be a great review and inspiration for growth and transformation to those who are more spiritually seasoned.
This is a MUST HAVE course for all types of healing arts practitioners, mediums, readers, priests or priestess, witches, light workers or any type of service provider in energy healing and spiritual service.
This course is designed to support you in energetically building a stable foundation creating a safe, clear and conscious energy within yourself and your spiritual practice.
When the course is complete, you will be prepared to revise or create your own code of spiritual and energetic ethics.

What you will learn
What is spiritual and energetic ethics and why it is important
How to define your own code of ethics
Why boundaries are needed and how to create a safe and healthy space spiritually and energetically for yourself and others.
Why judgement, permission, opinions, projections and listening skills are important aspects in tracking spiritual ethics.
Additional spiritual and energetic ethics for healing arts practitioners and recipients of healing arts services.
Energy hygiene rituals
Why connecting with ancestors and ancestral healing is relevant and important to spiritual ethics
What is spiritual bypassing and escapism and why it matters
An introduction to energy anatomy
How does cultural awareness, cosmology and intuitive interpretation effect your energy and the energy of others
Why finding a spiritual anchor is important to your energy field
Discover how you may receive intuitive information with an intuitive self assessment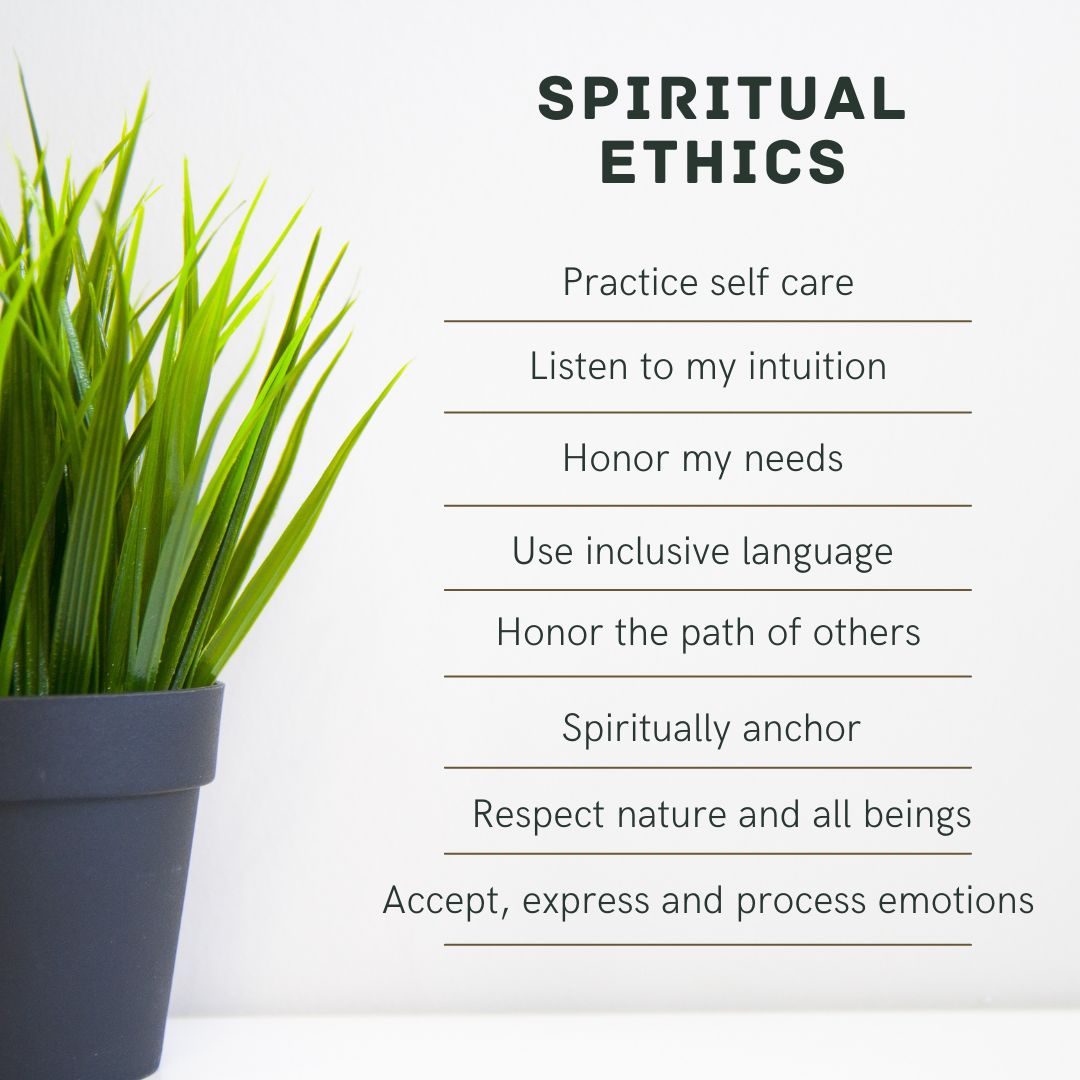 What you decide to focus on in your code of ethics is up to you and is specific to your needs. It can be anything you align and resonate with and more.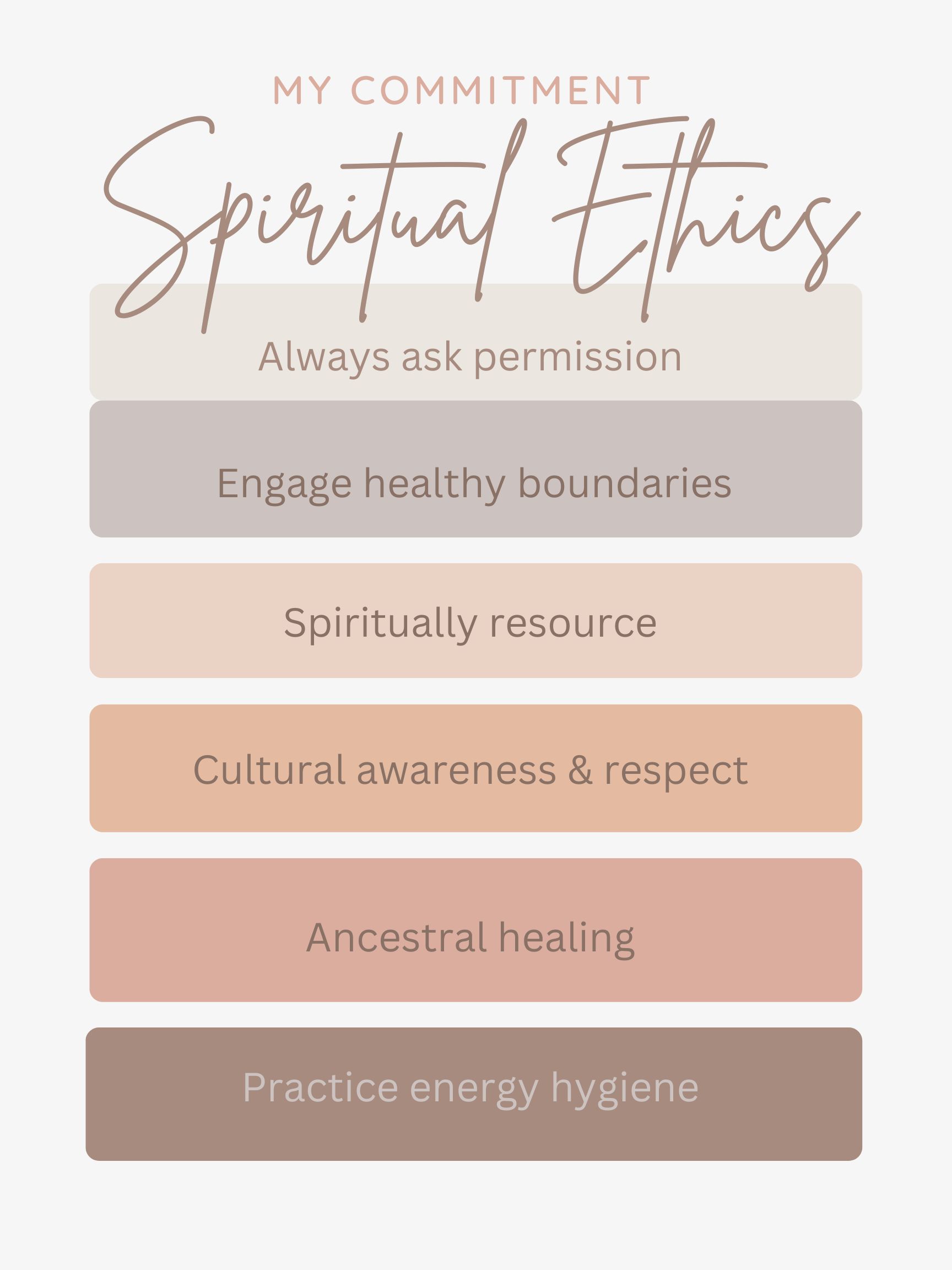 You decide what your code of ethics is and how you want to define spiritual and energetic ethics.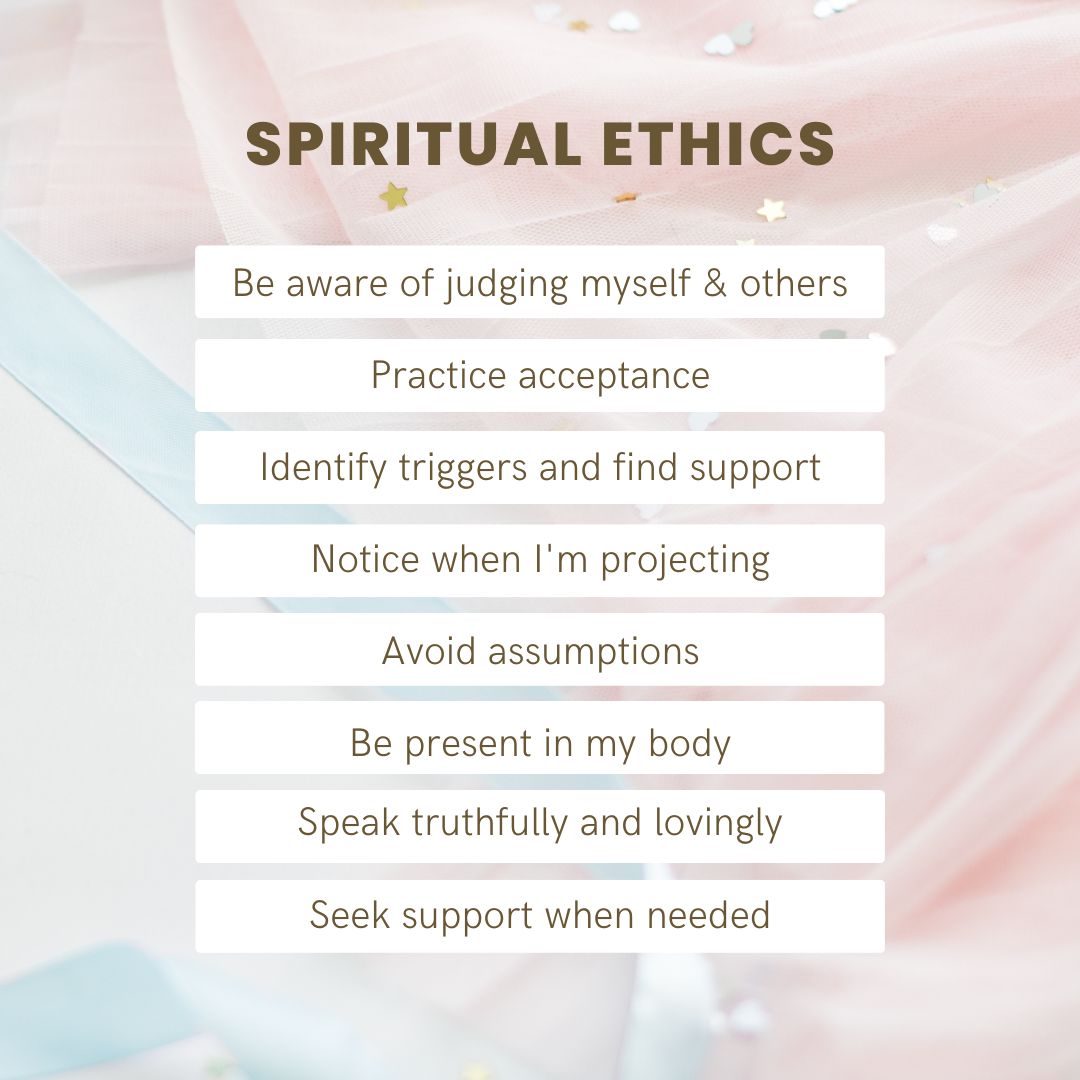 Each individual will personalize a code of ethics that supports their needs.


Course Author
Sharlean Windus
Sharlean Windus is a healing arts practitioner, ritualist and intuitive with over a decade of experience in the healing arts. She believes that everyone is born with intuition and has the ability to deepen, strengthen and enliven intuition within themselves. When she is not working on publishing oracle card decks or recording, editing and producing The Flowering Daydream Podcast, she is spending time in nature with her kids and partner or making ritual products.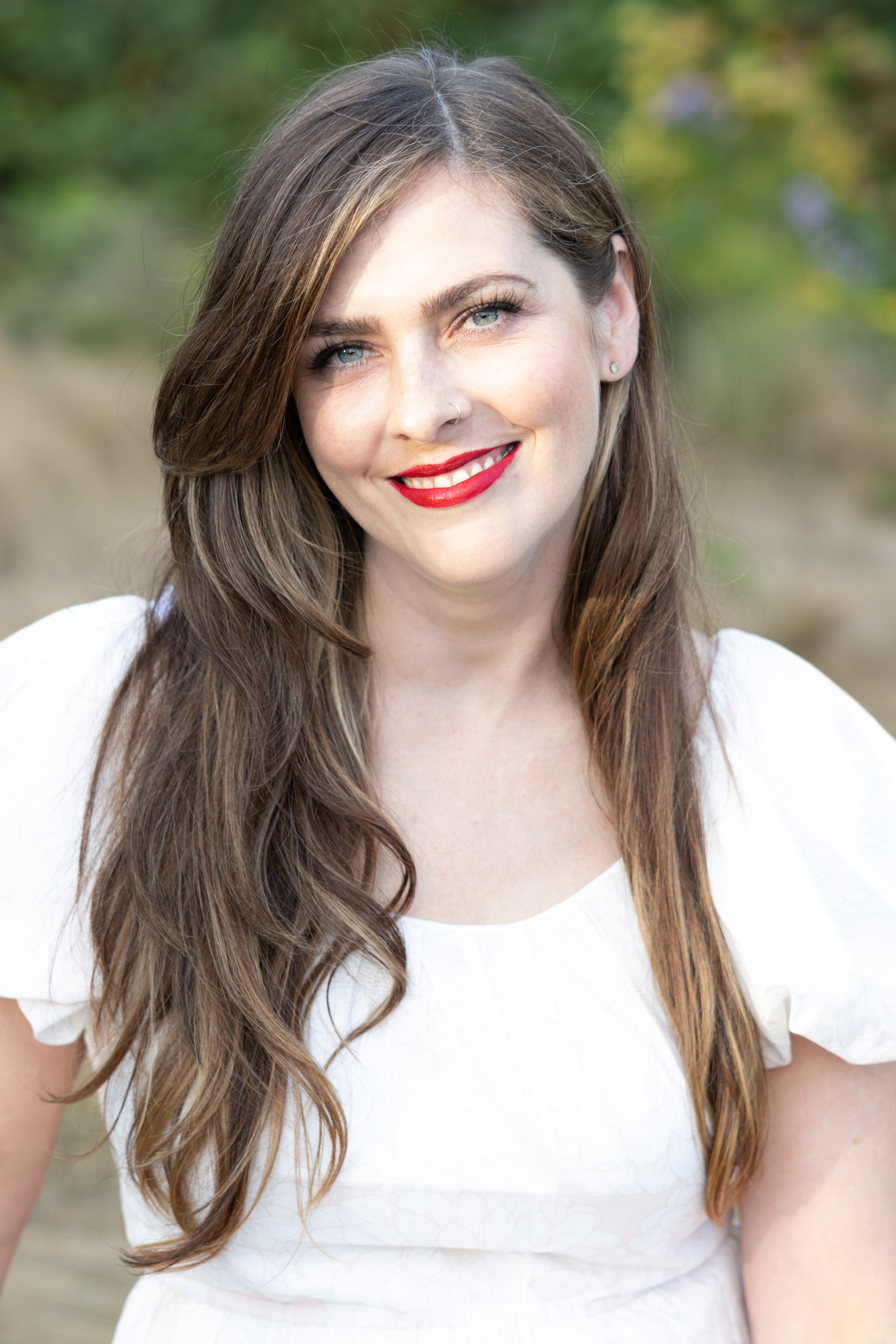 Check your inbox to confirm your subscription